Mobile Search and Responsive Design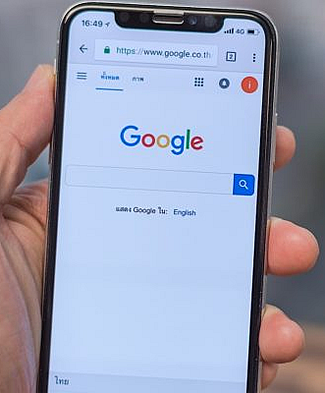 First, check your site with the free Google Mobile Friendly Test tool. Check the home page and the internal pages, especially those with large images. That will tell you if Google thinks it's good, regardless of what your web developer says. All websites built over five years ago are not responsive. Generally, they cannot be 'fixed'.
Recently, Google added 'responsive design' as a ranking factor. They have stated that rankings will only be affected for searches on mobile devices. i.e.; when someone searches on a mobile device they will get results that have a responsive design and proper viewport settings. Sites that are not will rank lower, after the mobile friendly sites. They have said this does not affect desktop searches. But it could affect your overall traffic.
So, the first step is to review your Google Analytics reporting and see what percentage of your traffic is mobile. It it's more than ten percent then it's time for a website upgrade. Usually, this means a website rebuild to current HTML best practices. Don't even try to 'fix' your old site. It needs to be rebuilt with new code, matching the current webmaster guidelines. And it's an excellent time for a site architecture project....