Website Architecture
- The Foundation of Solid Organic Optimization


"Give me six hours to chop down a tree and I'll spend the first four sharpening the axe."
-Abraham Lincoln

"Code the site with a solid SEO foundation and getting rankings will be the easy part."
- SEOwhiz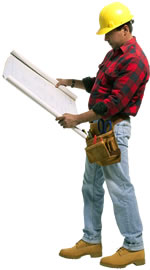 This is the most critical part of expert SEO work. Developing a strong, focused site architecture is the foundation of organic optimization. This should be done before the initial site build out, or shortly after the site is launched.
The first step is to understand the specific keyword focus of the marketing message, along with the appropriate negative keywords. Each page of the site should be optimized for its uniquely targeted keywords and have a call to action to keep the viewer engaged and moving along the sales funnel. Targeted landing pages, with a specific Call to Action focus, will convert visitors at a much better rate. In addition, you can achieve higher Quality Scores, and lower costs, for any Pay Per Click campaigns.
We consider this as the most critical part of the website development process. Done correctly, your future website marketing will be easy to manage, have lower costs and you will more easily gain rankings for your target keywords.